The gun community is no friend to cancer.
Between
Kilted to Kick Cancer
and the various friends and family members we have lost to it, I believe the general consensus toward it (as elucidated by
Barron
) is
"Fuck cancer sideways with a rusty chainsaw."
If you feel that way as well -- congratulations! Now's your chance to do something about it!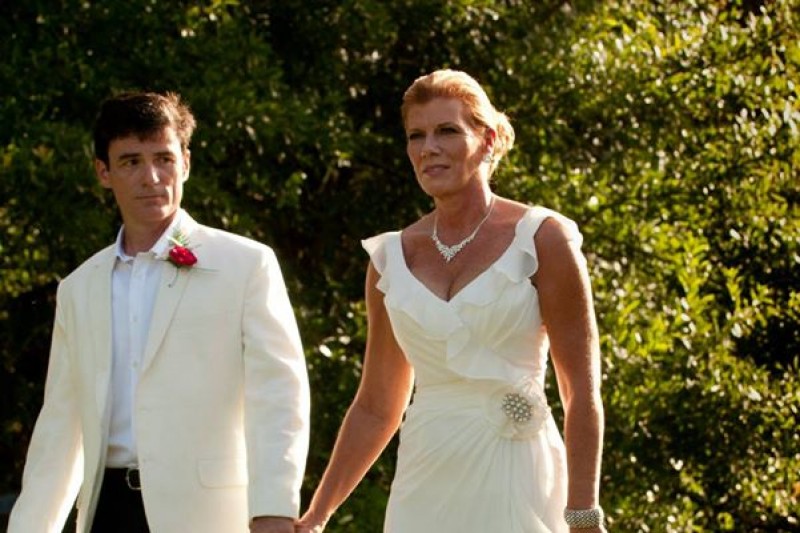 Not only is this woman one of us (as is her husband, John), but she's already beaten cancer twice. Won't you please help her beat it a third time?
In 2009, I was diagnosed with Stage II breast cancer. I beat it -- but it cost my 401k plan, my job, my home and a husband of 6 months. His parting words were, "This cancer thing is not what I signed up for. If you know what's good for you, you'll be gone when I get home".

In 2014, an MRI found 22 metastatic tumors in my brain. My local doctors gave me 6 months to live. Thankfully, I found Dr. Aizik Wolf in Miami who is a magician with Gamma Knife. He destroyed every tumor in my brain and 18 months later there is no cancer in my brain nor any cognitive impairment.



Now in 2016, I need your help to beat cancer a third time. I have been diagnosed with advanced tumors in my lungs, bones and liver. Again, the local doctors have written me off. Another physician in Miami, Dr. Beatriz Amendola , has the ability to beat this with a procedure called Varian Edge . This machine combined with drug therapy is greatly effective. However, my insurance company has denied coverage, If I want to live, I must pay CASH. The Varian Edge alone will cost at least $150,000. There will be CT scans, PET scans, MRIs, the drug regimen, co-pays and of course transportation and time away from work for my husband.

This is why you are so important. By donating to this fund and by sharing my message you inspire me to fight even harder and you will make the finances of what needs to be done possible. With your help I can beat this disease again. I am a survivor. I have a great husband who has been my champion through this entire cancer journey. Please help me have more time to enjoy with this great man and the love we spent a lifetime to find. I have a caring support structure, four amazing kids, fabulous friends and a tremendous will to live. What I need today, is your help raising money and getting the word out. Please help if you can, no amount is unappreciated or too small.

If any excess funds are raised, they will be donated to St. Baldricks Children's Cancer charity. Because cancer in kids is inconceivable!!
Please donate if you can. I have.